<!—NAVAGATION.BAR-->

1988 244 DL; B230F; LH-2.2; Manual 5-speed (M47)

Wiper Motor Disassembly and Repair of Loose Magnet

Symptom: Wipers hesitates and make a rattling grinding noise. It goes away but comes back.

Isolate Noise: I first confirmed that the noise was coming from the motor and not the armature by disconnecting the armature and running the wipers.

Repair: Having confirmed the noise from the motor I proceeded with the below repair described in the PDF file.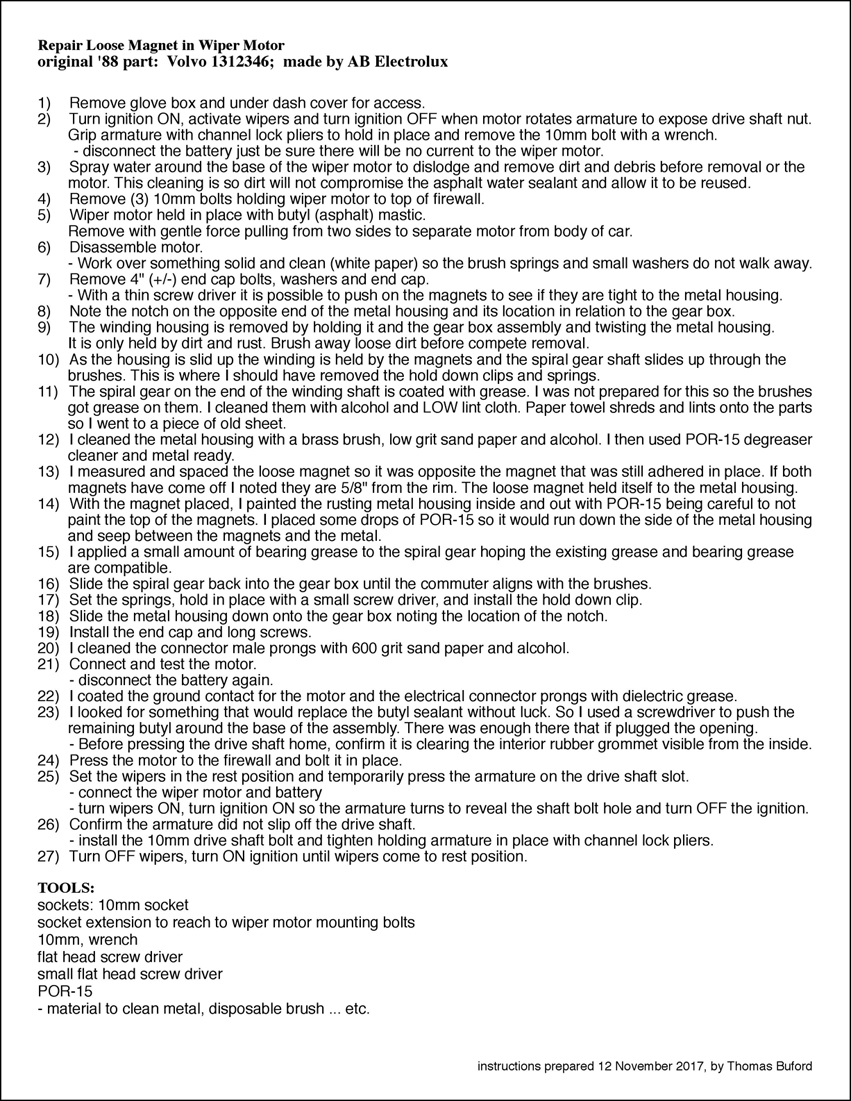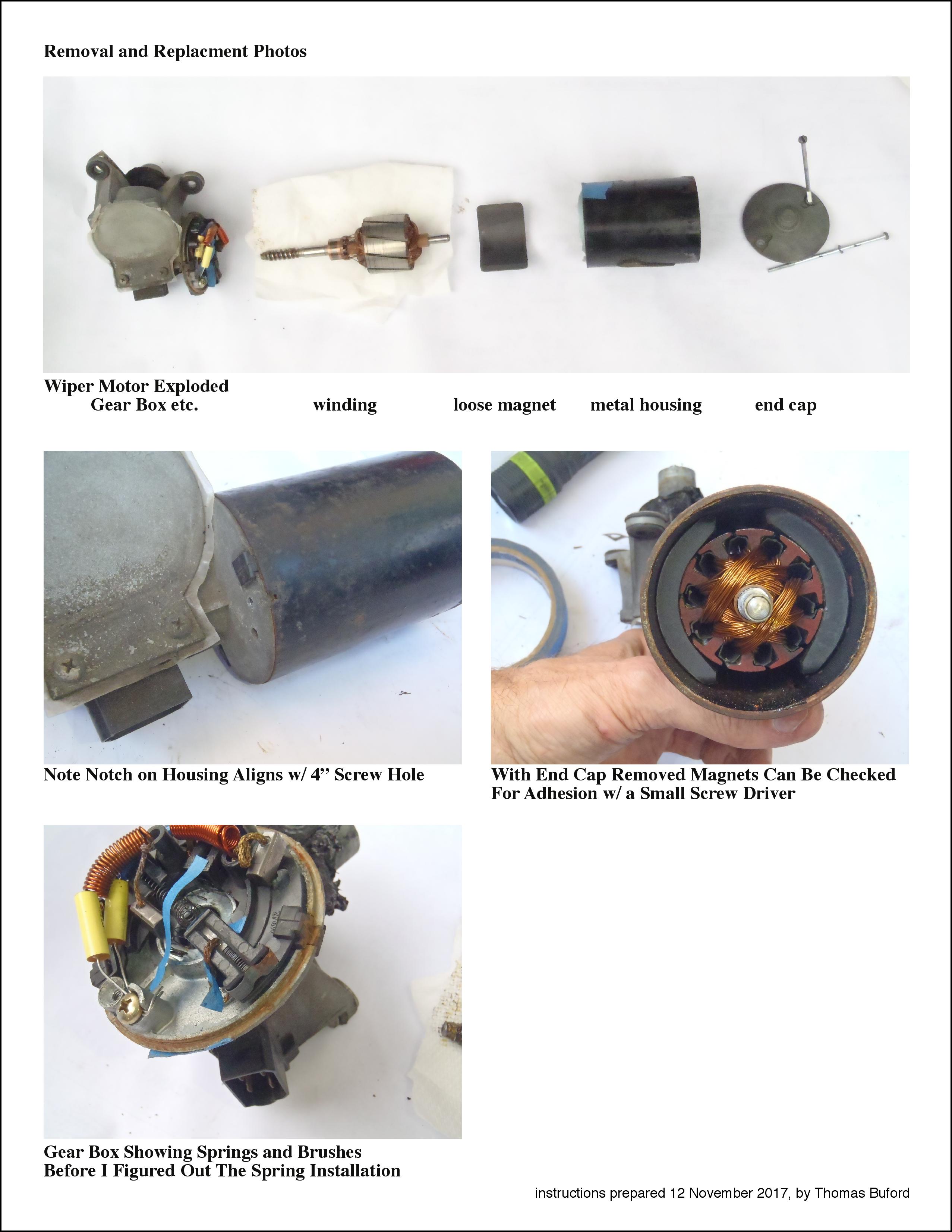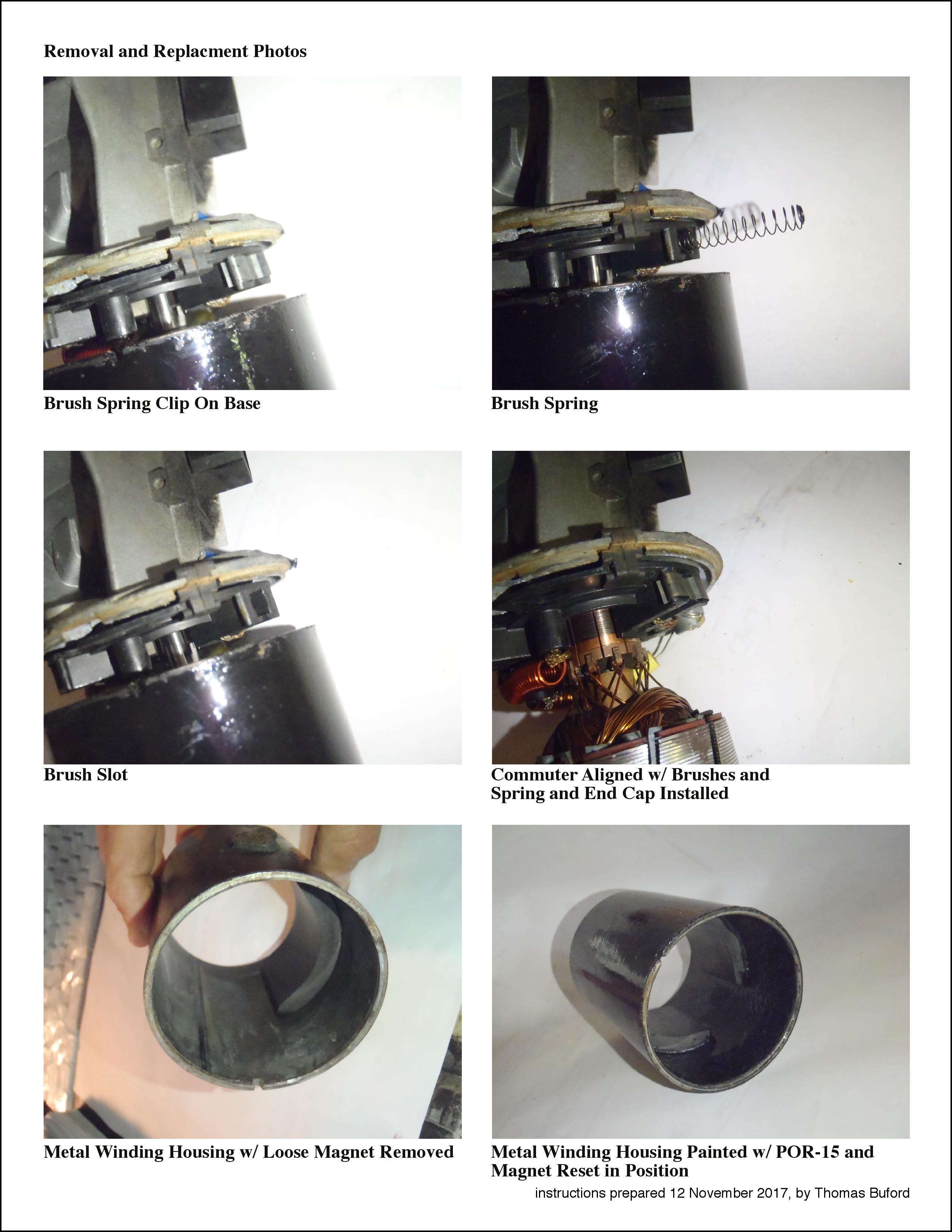 Please call (703.524.7595) or email (thomasb@tbbuford.com) for more information.
Located in Arlington, Virginia 22207 (by appointment only)

copyright2018TBBuford